Three For the Stripes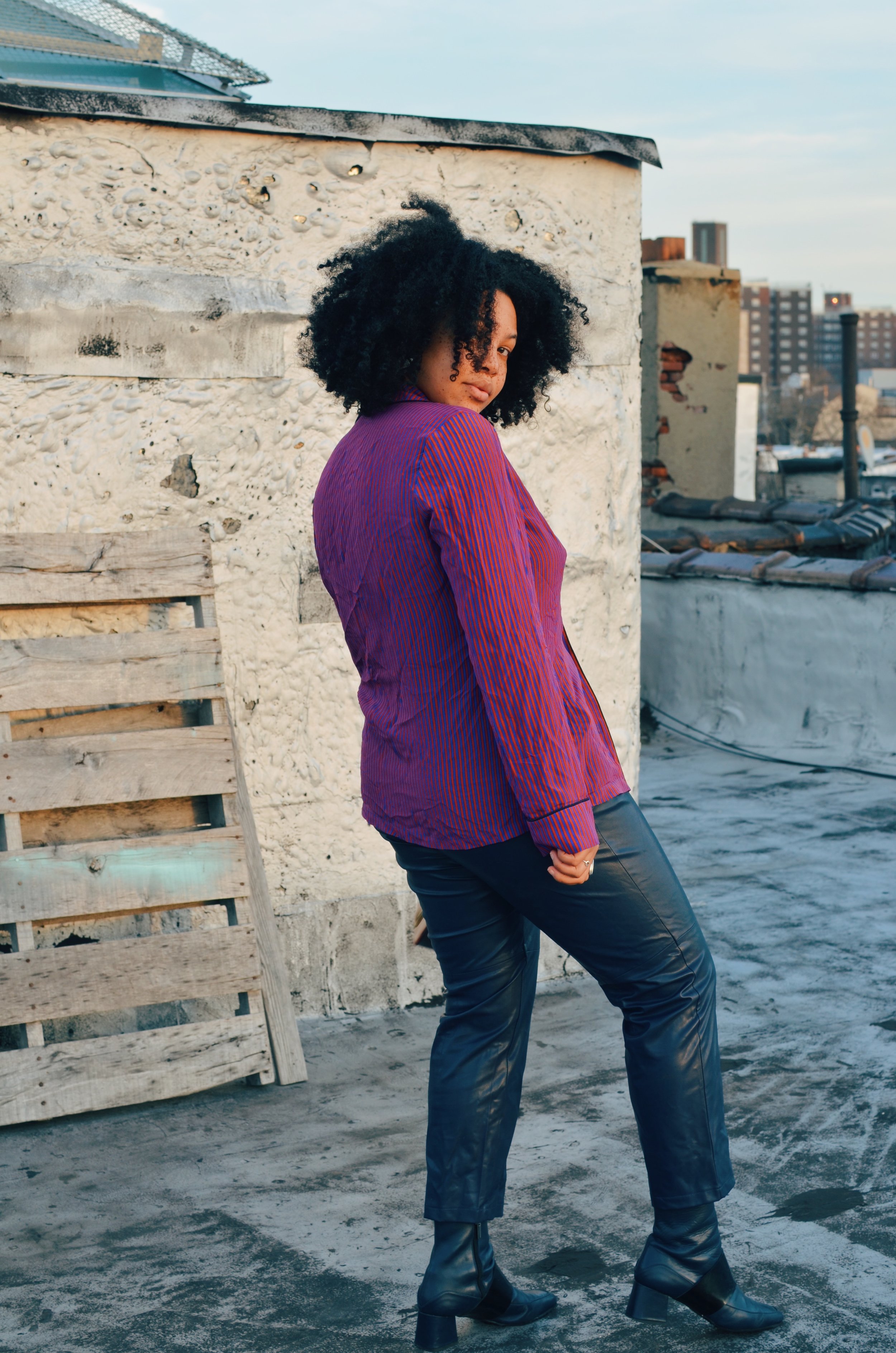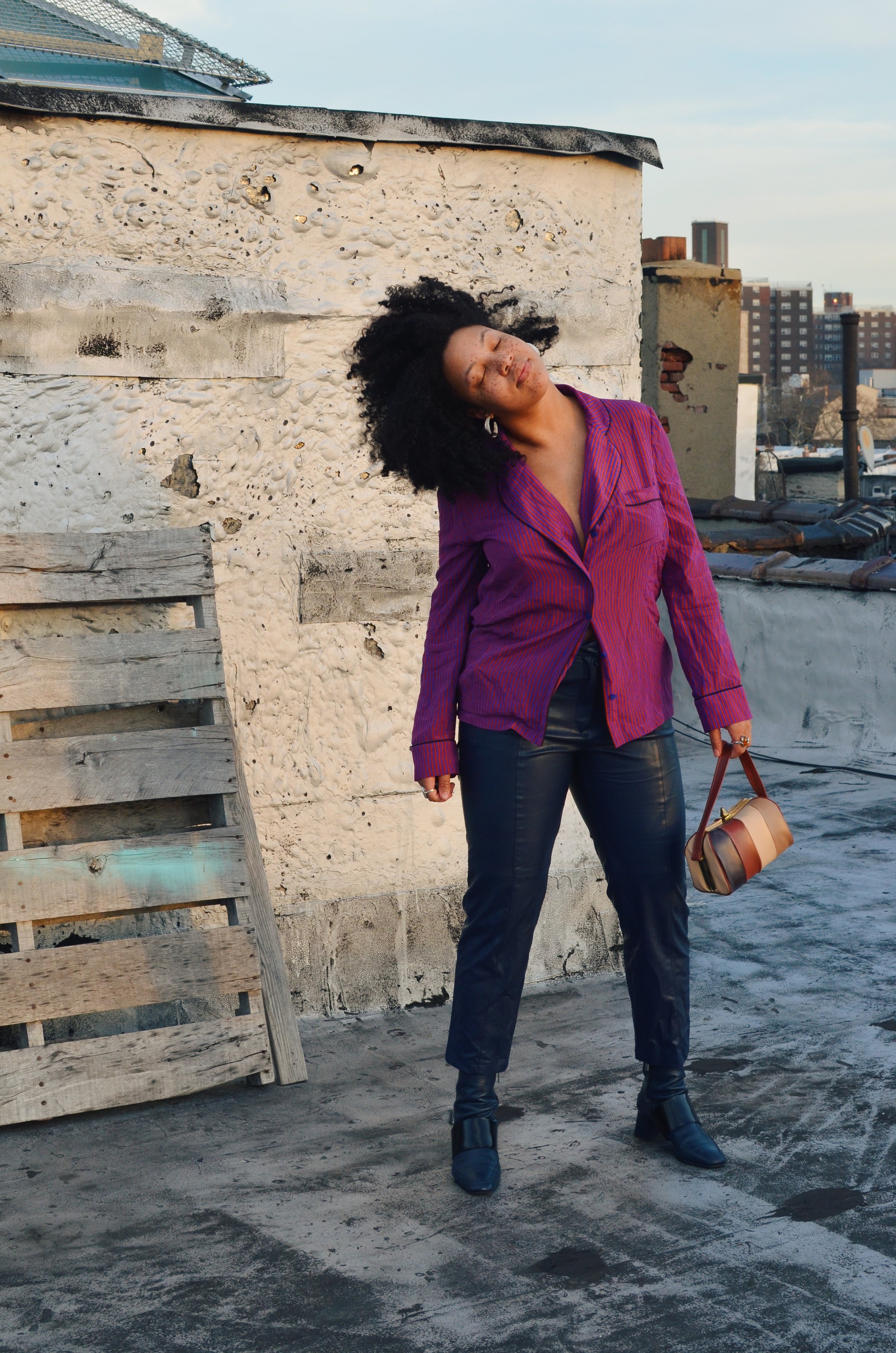 Until last week, I could have bet my bottom dollar that spring had sprung. The sun was shining, the temperatures were rising and I finally had traded in my coat for long sleeve shirts. I was living my best life. Spring is my second favorite season, after summer, because I love layering-- just not to prevent pneumonia. I like the flexibility of spring style. I love how much you can play with hemlines and thickness. One of my favorite duos is a long sleeved silk shirt and a pair of "leather" pants because it acclimates the weather effortlessly and looks great. (Plus, no animals have been hurt in the making of this outfit). I love this DVF shirt and I wanted to play with the stripes so I combined it with a striped bag I thrifted a while back. Hopefully, I will be able to pull this look out again in the coming weeks...
...if it ever stops snowing.
Yaminah Mayo